OFFICE TEMPORARILY CLOSED
March 18, 2020
To our valued agents and passengers, We have been continually monitoring the COVID-19 situation and we put the health and safety of our clients and team above all else. For that reason, we have decided to temporarily close our office for the next few weeks and plan to re-open on Monday, April 6, 2020. Rest assured all staff will be working from home and will remain accessible by email to handle inquiries and issues.
We will continue to keep you updated but please feel free to contact us directly. We will do our best to provide you with as many answers as we can and in a timely manner. We ask for your continued support and patience during this time.
We have been in business for 37 years – we made it through 9/11, SARS and H1N1 by looking after our clients as well as one another. This is how we are doing our part to flatten the curve.
Please stay safe, healthy and be well.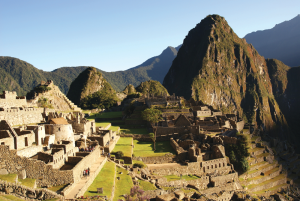 Celebrating 34 years turning your travel dreams into reality.
Since 1986, Gateways International has been a leader in tailor-made tours to Europe, the Mediterranean and Central & South America. We understand that travelling well is an appreciable investment in time and money. Our team of specialists take great pride in customizing inspiring journeys and once-in-a-lifetime experiences for all our clients – regardless of budget. Let us take all the uncertainty out of your travel planning – we will ensure your journey unfolds seamlessly.
By browsing our itineraries, we hope you will be inspired to visit our remarkable destinations; to learn more about yourself and others through unique experiences and the history of ancient and mysterious cultures.
View our latest brochures here: 2020 Latin America Brochure  |
2019 Europe & the Mediterranean Brochure
We are a proud family-run, Canadian business. Few things in life are as satisfying as a memorable travel experience and we look forward to helping turn your travel dreams into reality.
Tailor-made Itineraries
Gateways International is known for outstanding, custom-made itineraries, tailored to your personal specifications. Private transportation, excellent local guides and unique experiences make our tours second to none.
Personalized Service
Our expert travel planners take the time to understand your needs and travel style, asking questions to ensure we offer what's right for you. It is our pleasure to turn your dreams into reality.
Quality Products
Often imitated, but never duplicated, we strive to provide the best air fares, hotels, guides, tours and transfers to ensure a high-quality, value-filled vacation.
Specialists
Many of our staff are not only from the countries we specialize in, but we revisit them year-round to ensure the quality of our products remains superior.
Gateways International Tailor-made Tours
30 Wertheim Court Unit #20
Richmond Hill, ON  L4B 1B9
Phone: 1-800-268-0900
TICO Reg. 2171876, 2472491