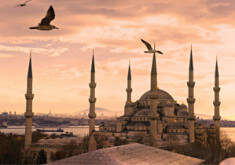 ISTANBUL, TURKEY
Compliment your cruise journey with a Pre- or -Post Cruise Package to easily enhance your experience visiting the beautiful and historic city of Istanbul, Turkey.
Our most popular pre- or -post cruise packages include private transfers to and from the airport or pier wi...
City Breaks / Cruises / Honeymoons and Weddings / Leisure Travel / World History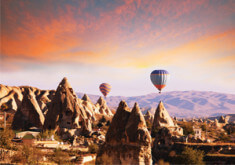 ISTANBUL  |  CAPPADOCIA  |  KONYA  |  PAMUKKALE  |  KUSADASI  |  EPHESUS  |  PERGAMUM  |  CANAKKALE
Bridging the West with the East, Turkey has been a centre for merchants, travellers, and empires from the very beginning of civilization. On this escorted tour, visit...
Archaeological / Escorted Tours / Honeymoons and Weddings / Leisure Travel / Wonders of the World / World History