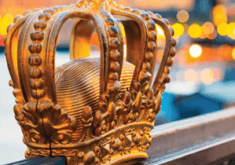 COPENHAGEN  |  STOCKHOLM  
On this 7-day tour of two Scandinavian capitals, discover the rich history and architectural legacies of the Hanseatic League. Visit Denmark's compact and colourful capital of Copenhagen, packed with lovely cafes and countless ways to experience its iconic Da...
from $2,759 CAD  
Adventure Travel / City Breaks / Leisure Travel / World History
BERGEN  |  FLÅM  |  OSLO  
The Kingdom of Norway is well-known for its vast fjords, jagged coastlines and incredible landscapes. On this 8-day introductory tour, travel from Bergen by train, overnight in Flåm and continue on to Oslo, the fastest growing c...
from $2,929 CAD  
Adventure Travel / City Breaks / Leisure Travel / World History