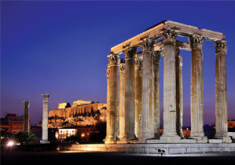 ATHENS, GREECE
Compliment your cruise journey with a Pre- or -Post Cruise Package to easily enhance your experience visiting the  iconic and historic city of Athens, Greece.
Our most popular pre- or -post cruise packages include private transfers to and from the airport or pier w...
from $519 CAD  
Archaeological / City Breaks / Cruises / Honeymoons and Weddings / Leisure Travel / World History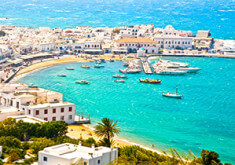 ATHENS  |  SANTORINI  |  MYKONOS
With endless panoramic views, authentic cuisine and gorgeous sunsets, no other country can match the passion and cultural history of Greece. From the Acropolis and Parthenon in cosmopolitan Athens; the dramatic volcanic landscape of Santorini, to the gol...
from $2,979 CAD  
Archaeological / Beach & Sun Holidays / Honeymoons and Weddings / Leisure Travel / Wonders of the World / World History