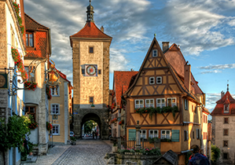 FRANKFURT  |  BLACK FOREST  |  INNSBRUCK  |  MUNICH  |
Southern Germany offers magical landscapes with lush rolling hills, medieval towns and picturesque castles. Travel back in time with a visit to Rothenburg ob der Tauber and tour beautiful castles such as Neuschwanstein and Linderhof. Impr...
City Breaks / Honeymoons and Weddings / Leisure Travel / World History
FRANKFURT  |  BERLIN  |  NUREMBERG  |  MUNICH
Discover the great German cities of Frankfurt, Berlin, Nuremberg and Munich on this 9-day tour exploring magnificent castles, modern skyscrapers and the stunning Bavarian Alps. Travel in comfort by train between each city admiring the changing landscape...
from $3,499 CAD  
Leisure Travel / World History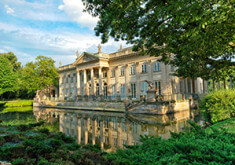 PRAGUE, CZECH REPUBLIC  |  WARSAW, POLAND  |  BERLIN, GERMANY
On this 10-day journey of three Eastern European capitals, travel the triangle from Prague, Czech Republic – the city with a thousand-year-ago history known for its commitment to classical music and opera; to Warsaw, Pol...
Archaeological / Honeymoons and Weddings / Leisure Travel / World History